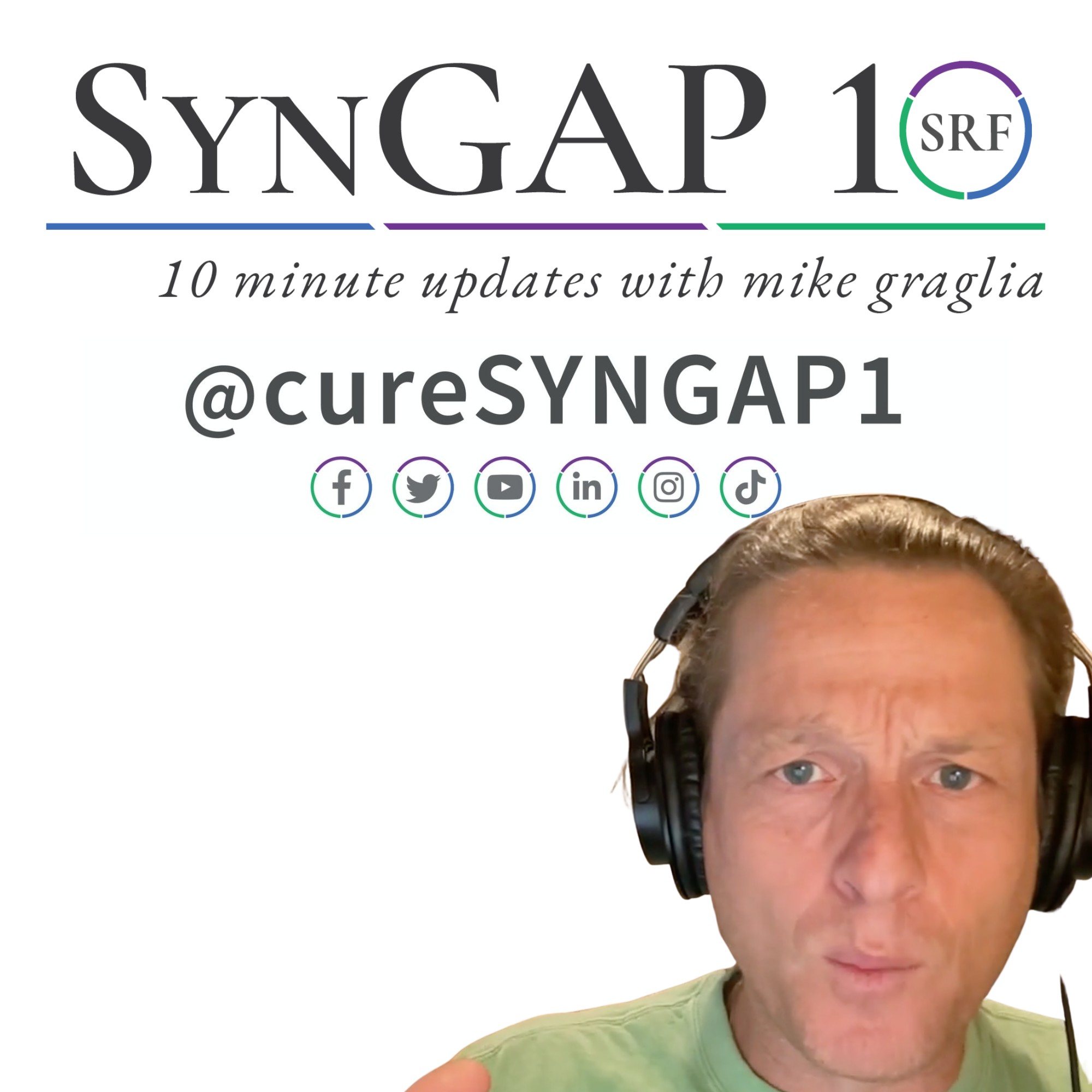 #SYNGAP10 - Episode 26 - September 10th, 2021 - The future is coming, let's build it!
A wonderful letter from a parent "on an island" that reminded us of the  https://Syngap.fund/lens with http://joashline.com/ made my week.
Digital Lighthouse concept in the 12 Commandments Interview with Effie: https://effieparks.com/podcast/episode-094-mike-and-nasha 
First principles, we are here to change the future and help each other.
The future is coming: Invitae & Ciitizen
We make the future by raising funds and building community, that is happening twice over with #UFDcure Cannonball & Care Leib Gala.
Two big announcements next week!
Donate to our current effort for Clinical Trial Readiness https://Syngap.Fund/CTR 
Sign up for this #podcast #SYNGAP10 here https://syngap.fund/10
This was episode 26 of #Syngap10
What is SYNGAP1?  https://www.syngapresearchfund.org/home/what-is-syngap1 
#F78A1 #ICD10 #Syngap #SYNGAP1 #epilepsy #autism #intellectualdisability #id #raredisease #epilepsyawareness #autismawareness #rarediseaseresearch #SynGAPResearchFund #CareAboutRare #PatientAdvocacy #GCchat #Neurology #Genetics #Pediatrics